I am
totally
feeling the
love
from my fellow blogging buddies out there!
I got my
THIRD
Stylish Blogger Award on Sunday from Chase over at
Chase's View
.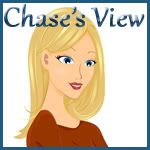 She hosts Whistling Wednesday Blog Hop and has some pretty sweet reviews and giveaways. Go check her out!
My
Second
Award is from Amy over at
Sitting at our Kitchen Table
. PS - She just posted the recipe for Red Lobster-esque Biscuits... and they look
to die for
!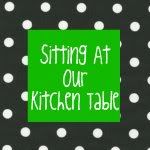 Her blog is full of all sorts of fantastic crafts projects and recipes - definitely one to bookmark!
My
first
Stylish Blogger Award was given to me by one of my very best friends, Shannon over at
Enjoy Life and Love
. She's got some great recipes, cheap crafts, and sewing projects. If you stop by, you'll notice her latest post is "Overdue".... well not anymore! Go congratulate her on the birth of her
baby boy
! Actually, her bundle of joy is one of the babies I'm making some
embroidery
projects (
Project #4 on my monthly goals post
) for (shhh!).
Again... thanks for the love and go check out these fantastic ladies' blogs!